Drive away Smiling!
Direct number: 011 640 5000
Direct mail: info@samotorlease.co.za
Pace Car Rentals offers a wide range of affordable rent to own
car deals to ensure that we can help you get a car to get
around in Johannesburg!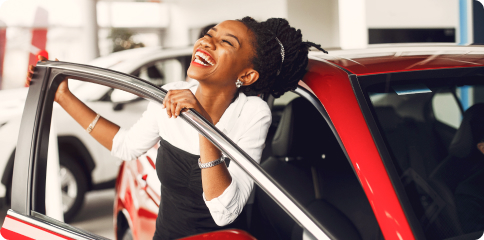 We have partnered with SA Motor Lease to allow you to "rent to buy" our previously loved, off-fleet vehicles so long as you can afford to pay on a monthly basis. We look only at affordability, so if you have a steady income you can drive and own your own car. Please note that "rent to buy" works differently to a credit agreement and for this reason it is easier to get behind the wheels of the vehicle you need to live your life and make a living.
Click to see available cars
Click to complete online rent to
buy car application
Click for answers to FAQs on
our rent to own car deals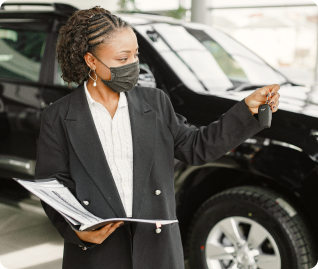 How Our Rent to Own Car Deals Work
At Pace Car Rental we go the extra mile to ensure that our rent to own car lease application
process is as quick and easy as possible, please note these are not finance products. Your first payment will be a minimum of R12,000 non-refundable initiation fee with an addition of the first months
rental pro-rata fee and your take home pay should be at least R15,000 a month.
You choose the car you need, add a first option to buy or sell to your car rental contract and pay your lease on time every month for 48 months and keep the car well serviced and
maintained. If you stuck to your obligations and made all the necessary payments on-time, we will get only R100 when we sell the car .
Why Choose Pace for Your Next Rent
to Own Car Lease Deal
We offer a wide range of cars on our rent to buy fleet.
Our rent to buy car leasing application process is quick and easy.
We keep our overheads low – meaning that we can save our clients, even more, money on our rent to buy car lease deals.
You won't find a quicker and easier rent to buy car lease deal.
We offer some of the best rent to buy car rental rates on the market.
We buy our cars in bulk, this allows us to negotiate better deals with manufacturers – this allows us to push these savings onto our clients.
Please note that rent to buy is not a form of finance, and is not finance for blacklisted people and it is not finance for people under debt review.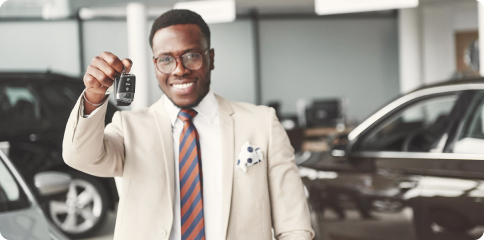 Call us!
Call us on 011 640 5000 and speak to one of our rent to
own consultants about the ideal rent to buy car lease
deal for your needs.
Can't afford the deposit?