From Humble Beginnings to National Car Rental Company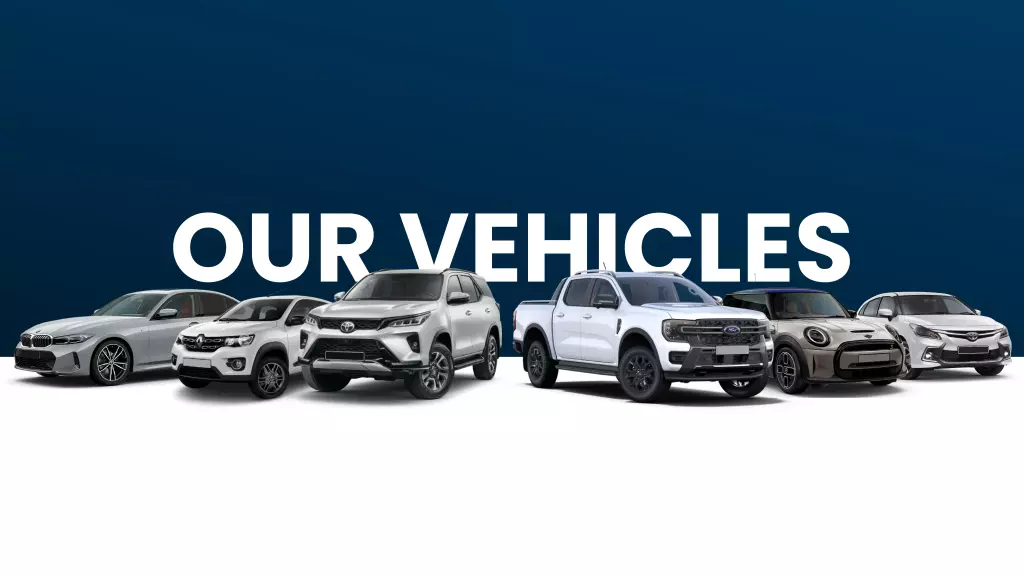 Pace Car Rental was founded by Grenville Salmon, who was previously working for Imperial Car Rental when he thought, "I can do this better". In May 2006 Grenville bought one minibus. As luck would have it, the first booking request was not for a minibus. Quick planning resulted in Grenville giving his mom his old GTI, while he rented his mom's car to the customer and drove the minibus. This started an exciting journey where Gren, together with his wife Berné and their friendly team, started to grow the Pace fleet.
Pace Car Rental soon became an innovative car rental company and national brand with thousands of cars from which to choose.We do not forget the teams of loyal staff all working together to help people get mobile and be productive in the economy. Today Pace is one of the largest privately owned, home grown car rental brands in South Africa. We have branches in Johannesburg, Pretoria, Cape Town, Gqeberha (Port Elizabeth), and Durban.
Our Customer Service Motto
For the long term – Pace avoids overloading customers with hidden charges. We believe in offering all-inclusive good value vehicles at reasonable and affordable prices. Whether you are renting for a day or a month, we want to have a long-term relationship with you.
Our Clients
Pace specialises in urban car hire. We do, however, offer executive meet and greet services at the major airports. Pace also specialises in the insurance car replacement business, rentals for the film industry, long term car rental, minibus hire, panel van rental, and bakkie rentals. What makes Pace different is that we accept enquiries for cash car rental and car rental without a credit card.
Our Mission
Pace has a mission to help people get mobile and do their business. We do this by providing good value for money vehicle rental in South Africa. We have branches in Johannesburg, Kempton Park, Pretoria, Cape Town, Gqeberha, and Umhlanga.
Pace is not here just to do a job. We are here to grow and build our clients, our staff and our community. We supply a car rental service and wide variety of vehicles that make a person's life better whether it be for leisure or business. If you are studying, the company is here to train you and build you up, and we will always try to build our community, our country and those around us.
Our BEE Status
Pace strives to make a difference and is extremely proud of our BEE status as a Car rental company in South Africa that promotes equality and an inclusive working environment for all.
Click here to download a copy of our BEE certificate.
Giving Back – Supporting the Aluwani Foundation
At Pace, we believe in giving something back to the community to help build and uplift our beautiful country. We proudly support the Aluwani Foundation. The Lonely Road Foundation 'Aluwani' is a South African development organisation that aims to improve the lives of orphaned and vulnerable children in the rural community of Ga-Dikgale, Limpopo.
The foundation focuses on community-driven support, aiming to provide any necessary education and training to community volunteers. They have also established sustainable and scalable cooperative businesses to provide essential products to meet the needs of the children as well as to meet the needs of the community at large.
SAVRALA Membership
Pace is a proud member of SAVRALA (South African Vehicle Rental and Leasing). SAVRALA is the representative voice of South Africa's vehicle rental, leasing and fleet management. They have a membership footprint of more than 600 branches nationwide.
SAVRALA is instrumental in steering industry standards and is committed to raising the professional profile of the collective industries. They continuously strive to protect both their members' interests, and those of the public. This makes them widely respected within the corporate and government sector.
Why Choose Pace for your next South African Car Hire?
No hidden costs. So often when renting a vehicle you get the invoice and it differs from the quote you received. You see a variety of admin fees, extra kilometers and extra insurance products are added onto the invoice. At Pace, we aim to deliver "honest all-inclusive car rental" with everything you need, quoted in the original quotation. Extras are clearly highlighted.
If you are looking for the most affordable cheap car rental option, don't hesitate to contact Pace today!
Phone: 011 262 5500 (Johannesburg) | 010 140 9129 (Kempton Park) | 012 460 8016 (Pretoria) | 021 386 2411 (Cape Town) | 041 581 4904 (Gqeberha) | 031 350 4922 (Umhlanga)
Email: info@pacecarrental.co.za